neil gaiman's bookshelves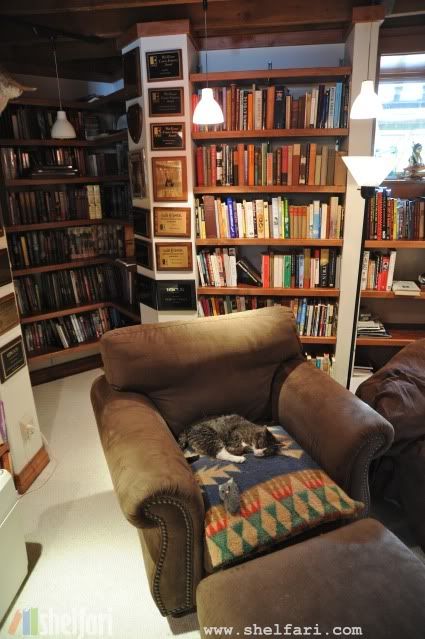 so neil gaiman posted a link to his bookshelves on twitter and guess what i've been doing, bookshelf perv that i am…
uncle neil has been very gracious and allowed shelfari to post big ol' closeups of his shelves so that we can actually read the titles on the spines. and the coolest thing happened to nymeth, she spotted her favourite book on his shelf! her favourite author has her favourite book!
i wonder if you guys can spot any of your favourite books? in fact, shelfari have addressed that very issue by creating a forum for discussing which books you and neil share and any other thoughts that you might have about his bookshelves. you can even add the ones you spot to a virtual bookshelf!
hooray for bookshelves!